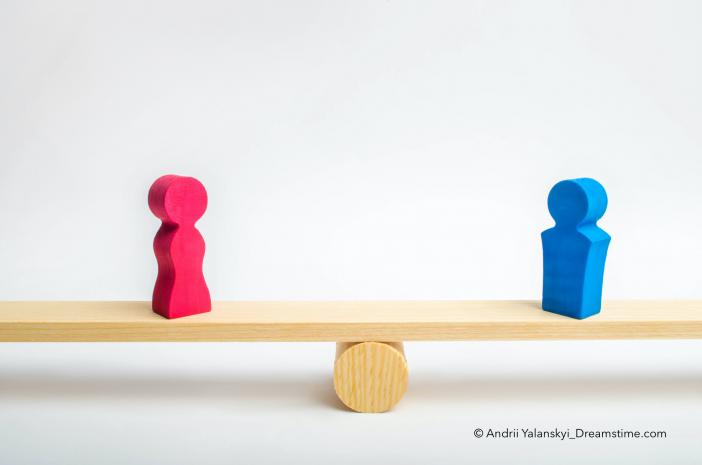 In Switzerland, the most common career path for women is a return to part-time work after maternity. However, this choice proves to be disadvantageous in the long run in terms of subjective well-being. The new issue of the Social Change in Switzerland series shows that the most satisfied women after 50 years of age are those who have had children and continued to work for more than 90%. For men, a stable full-time job and a traditional family are the best guarantees of well-being.
Based on the Swiss Household Panel, Chiara Comolli (University of Bologna), Laura Bernardi (University of Lausanne) and Marieke Voorpostel (FORS) studied how the professional and family life paths of nearly 2000 people influence their sense of well-being after the age of 50. Although these trajectories tend to diversify, the so-called 'atypical' trajectories remain a minority and the gender differences are significant. Thus, 10% of women and 20% of men have no children. In the professional field, only 12% of men have a part-time job between the ages of 20 and 50, whereas the rate is 50% for women. This is in addition to the 29% of women who do not have a job.
More than 50% of women decrease their activity rate after the arrival of their first child. However, it is the minority of women working full-time, married and with children, who have the highest subjective well-being after the age of 50. Indeed, on a scale of 1 to 10, this group has a life satisfaction score of 8.8 points, which is higher than that of women who have continued to work full-time without having children (7.8 points).
Among men, labour market trajectories vary little and only one condition is associated with well-being: stable full-time work and a traditional family formation trajectory slightly increase satisfaction with social relationships later in life. However, neither men's nor women's labour market trajectories seem to have a lasting positive impact on satisfaction with social relationships after the age of 50. 
>> Comolli, Chiara, Bernardi, Laura & Voorpostel, Marieke (2022). Trajectoires famille-travail et bien-être subjectif des femmes et hommes en Suisse. Social Change in Switzerland, N°29, http://www.socialchangeswitzerland.ch/
Contact:
Prof Chiara Comolli, University of Bologna, tel: +39 333 211 55 80, chiara.comolli@unibo.it
The series Social Change in Switzerland continuously documents the evolution of the social structure in Switzerland. It is published jointly by the Swiss Competence Centre for Social Sciences FORS, the Centre for Research on Life Courses and Inequalities (Faculty of Social and Political Sciences, University of Lausanne) LINES and LIVES - The Swiss Competence Centre for Research on Life Courses and Vulnerabilities. The aim is to trace changes in employment, family, income, mobility, voting or gender in Switzerland. Based on state-of-the-art empirical research, it is aimed at a wider audience than just specialists.